How to have a lasting relationship?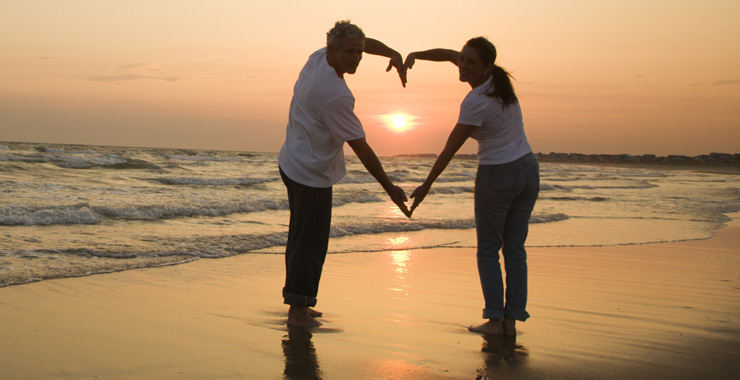 Who's responsible of your happiness?
Personal finance.
As a young person there are a lot of challenges to face and questions you might ask, such as: What is my future going to be? What am I going to do for a living? Who am I going to marry? In this blog we will touch some important topics that will help you even if you are no longer in the prime of youth.
Happy relationship
There is no such thing as a perfect person or couple. However, social media has invaded us and has promoted that illusion. That's all it is, an illusion; so before you think like that, remember that everybody posts the happiest moments of their lives, so what seems like the perfect couple could be the most miserable one. No one knows what really goes on behind closed doors.
For this part of the blog, we interviewed a few people who are committed to their marriage happily. This is what they had to say:
Don't rush into a relationship
Please do not get into a relationship just because you feel alone. This is not wise, if you do so and leap into something you don't fully know, you will probably regret it for the rest of your relationship/life. Instead, if you feel lonely, hang out with your friends, meet new people, do what you like, find a hobby or read books. Just don't rush into a relationship.
Take your time and enjoy your youth.
Marrying too young might be a problem. I'm not married, but I talked to many couples who are committed to each other, have been married for many years, and went through different circumstances. With time they've learned to love and forgive each other, but most of them only have one regret: marrying too young.
Imagine you are in a supermarket and you see your favorite fruit. You smell it and touch it. You're eager to go home and taste it. But suddenly you notice that the fruit is not mature. Regardless, you ignore this and go to your house and start eating it. While tasting it, you hate the flavor and say that it's the worst fruit you've ever tried.
However, the problem was not the fruit, it was just the wrong time for consumption. The same thing could happen if you get married before you are both mature enough. One immature person could turn the whole relationship into a mess.
Pick the right person
When you are considering starting a relationship with someone, be sure that you love that person. This love doesn't only involve how they look, or that perhaps you share the same ideals. It is more than that. Be sure you are good friends, you feel comfortable around each other, and that you are both committed to work in your relationship; though the most important thing is that you get to know him/her, that you try to see who that person is inside. That takes time and eager observation. If you see something that would make your relationship an unhealthy one, do not fool yourself into thinking that you are going to "fix" that person after you get married.
I highly recommend this book:
It talks about our basic need to love. In other words, "falling in love." However, it goes beyond than just feeling that we are in love, or the euphoria of a romantic obsession. "which is based just in emotions; you go to sleep thinking of that person, when you rise it's the first person that comes to your mind, and you can't get anything done." The average length of this particular love experience is 2 years. After this, people start seeing their partner's flaws, sometimes bigger than what they are. With time they end up getting divorced.
The book emphasizes a love that is based on reason and emotions. Someone who chooses to love another person will strive and exercise discipline to enrich the life of the one he/she claims to love. The main topic of the book is to help couples remain in love and speak the same love language.
Enjoy your life
Life is full of hardships and cheerless moments. This is why sometimes we could fall into depression. Nonetheless, remember that there's always going to be tough moments and none of us can avoid them, but if you are capable of taking the punch, learn from your mistakes, and start over again with a new plan and positive mind, you're going to be able to overcome most life problems. Keep in mind though that there are problems in life without solutions. This is why you should learn to accept and live with them. Enjoy joyful times and embrace hard ones as they are part of the journey. Remember to be wise in everything you do, because all you do, whether good or bad, is going to have consequences, so enjoy with wisdom.
Personal finance
A couple of years ago I was fascinated by online trading; it was a rewarding but risky business. I would spend most of my time dreaming about becoming a successful trader. I thought it would make me rich easily, so I opened an account and started making money. "The more money you risk the more money you can earn", so I started risking more. What they don't emphasize is that the more you risk the more money you can lose. That is precisely what happened to me in a trade. Since that moment everything changed. In a couple of months I ended up losing more than my initial investment. Now, I'm not saying online trading is a bad business. However, there a lot of lessons we can get from the story, one of them is to not rush into a business you don't fully know. Instead, always research, study, do your homework, get to deeply know what you are getting into.
As young people we fall into the temptation of thinking that we know everything. Well, we don't, so listen to advice and consider them on every step of the way.

This is a useful book, it highlights the importance of saving and warns about having a consuming mindset. It is also one of the top personal finance books.

How long can you survive if you lose your job? Have you been lured into spending more than you can afford? , This is one of the top finance books; it teaches personal finance and has many useful tips: The world is designed in a way that seduces people into spending a lot of money and living a life to please others. This makes it pretty difficult to save money in case of an emergency. I hope this book can help you. Enjoy your reading, and never forget to jot down the information.
About me
I am Edward Manon, and like many of you, I am passionate about learning, as well as sharing what I have learned throughout my personal experiences.
I invite you to learn along with me here in whasinfo.
If you like this blog, share it with your friends and follow my blog, so you can see when I post new information. Thank you for visiting whasinfo, and never forget to leave your comment.
Never forget to share this information with your friends